What is WipeDrive?
WipeDrive is the world leader in secure data destruction. It allows corporations and government entities to permanently and securely erase data from hard drives, removable media and mobile devices, providing a secure, cost-effective, and environmentally responsible way of recycling and retiring computer storage.
WipeDrive's 3 Pass Wipe Completely Erases Your Hard Drive
For extra assurance your data is gone you can wipe hard drive data multiple times. WipeDrive provides several wipe patterns including the DoD 5220.22-M wipe pattern used by many branches of the U.S. Government.
Securely Wiping Your Hard Drive Protects You from Data Theft
Simply deleting files or even formatting your drive doesn't mean the data is gone. It can still be recovered using freely-available software tools. Only by overwriting the data can you ensure it's permanently and securely erased. WipeDrive has been certified by the NSA as wiping software that makes data forensically unrecoverable.
Features and Benefits
Completely Erase Your Hard Drive for Information Security
WipeDrive erases 100% of your data, operating system and programs. Erased data is impossible to recover, even with the most advanced tools. According to the NSA, data erased by WipeDrive "is permanently destroyed as to make any type of forensic data recovery impossible."
Highly-Certified Hard Drive Erasing Software
WipeDrive is the only wiping software in the world certified to NIAP's EAL4+ criteria. Certified by the Common Criteria Standard, WipeDrive meets most major national and international certifications and standards. Simply put, it's the best wiping technology available today.
Wipe SSDs (Solid State Drives)
Need to wipe solid state drives? Since 2011, WipeDrive has been a market leader in comprehensively wiping SSD drives by removing security freeze locks to ensure there are no hidden or locked areas of the drive that are missed. Erasing SSDs is a priority for many companies because they retain their value better than traditional platter hard drives allowing them to re-coupe part of their cost or re-use the drives internally. WipeDrive can wipe any SSD drive that is free from manufacturer defects.
Wipe Copiers
Did you know many modern copiers store digital copies of the documents they process on internal storage? Hard drives in digital copiers pose a serious security risk. WipeDrive Enterprise solves this problem by erasing the data stored on digital copiers.
Cost Savings
WipeDrive is typically a fraction of the cost of physically destroying hard drives and other storage hardware. We'll even match or beat the price of competitive software offerings.
Wipe Computers Remotely
WipeDrive's RemoteWipe functionality allows you to erase hard drives remotely without having to install anything. You can wipe computers in remote locations from a centralized IT department without deploying technicians to the location.
Trusted by the U.S. Government and Fortune 100 Companies
WipeDrive is approved and used exclusively by the Department of Defense and the U.S. Air Force to erase hard drive data, and is a trusted provider for many Fortune 100 companies such as GM and Humana. Now the exact same wiping technology is available to the public.
RAID Support
Configure or re-configure RAID setups on supported RAID controllers allowing technicians to avoid doing a manual configuration and saving time.
One Product Wipes All Your Hardware Types
With WipeDrive you don't have to buy different products for wiping various hardware types. One block of licenses gives you the flexibility to wipe desktops, laptops, servers, RAID configurations, and other storage media.
Customizable Reporting Options
Unlike physical destruction, our wipe reports are proof a drive was securely erased. Flexible reporting options allow you to generate and store reports in whatever format you need be it PDF, text file, or stored in a database. Users can add custom fields to track company-specific data such as unique company IDs or the name of the technician performing the wipe.
WipeDrive Dongle
The WipeDrive Dongle allows you to manage your licenses to best suit your needs. Transfer licenses to the dongle for wiping in an environment without internet connectivity or leave your licenses in the cloud if you're always connected.
Custom Solution for Your Business Needs
As an enterprise-class solution, WipeDrive can be customized to accommodate your specific business needs. Erase hard drive data how and when you want.
Multiple Deployment Options
Wipe an individual computer, multiple hard drives simultaneously, or computers in remote locations. WipeDrive Enterprise allows you to use any of our deployment options so you can wipe how and when you want.
Wipe Over 100 Devices Simultaneously
WipeDrive Enterprise can be deployed on over 100 devices on your network simultaneously saving you time and money.
Environmentally and Socially Responsible
WipeDrive contributes toward the zero-land-fill initiative by helping companies re-use and recycle their storage hardware rather than trash it.
By wiping and donating your retired storage hardware you not only avoid contributing to the land fill but can help schools or charitable organizations in need of computer hardware.
Flexible Licensing Options
Flexible licensing options are available to meet your individual needs. Please contact our enterprise sales team for more information and to get a custom quote.
Upgrades Included
Enterprise customers receive upgrades free of charge as they become available. There's no need to worry about your user licenses becoming outdated.
Customized Solutions Available
Most enterprise clients are happy with WipeDrive Enterprise right "out of the box." However, we know that some clients have special situations and needs and we welcome the opportunity to customize our software and provide one-on-one consulting accordingly.
Phone, Email, and Web Support
We provide enterprise customers with free customer support. We'll work with you to resolve any problems.
Compatible with Windows, Mac, or Any x86 Architecture
WipeDrive is compatible with all machines running on an x86 architecture including all versions of Windows and all versions of Mac in the last 10 years. In fact, you can run WipeDrive directly from a CD without even starting the operating system.
Value Proposition:
Securely and cost-effectively manage your corporate storage hardware end-of-life cycle
Multiple deployment methods allow you to wipe storage on individual computers, via a pxe network, or remotely
Erase drives on computer in branch or remote locations before removing them
Able to provide concurrent raw disk wiping via onsite appliance. This allow large arrays of disk enclosures to be wiped concurrently directly without risk of disk controller or LUN wiping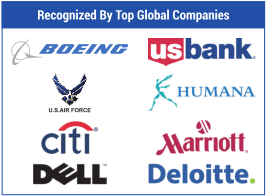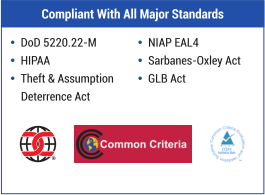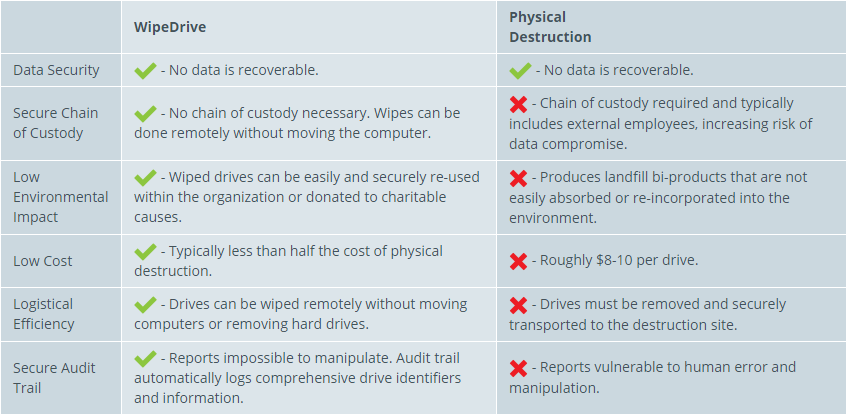 Technical Details (Specifications)
Comprehensive Hardware Support:
PC, Mac and Linux x86 systems
PowerPC, SPARC and PA-RISC Platforms
Supports IDE, SATA, ESATA, SCSI, Fibre Channel, USB and FireWire Drives
Requires 64MB RAM and VGA or higher video support
License for WipeDrive Data Destruction Software
WipeDrive Enterprise is licensed per client. We offer bulk and other discounts according to the needs of the client. Please contact a sales representative by using our contact form.
Software Compatibility
All computers with an x86 architecture.
All versions of Microsoft® Windows®.
All recent versions of Mac (starting with OS X v10.6 "Snow Leopard")
All flavors of Linux
Supported Hardware
Supports SSD erasure with option to select flash based storage media standards
Fast data erasure for ATA, SATA, SCSI, FibreChannel and SAS hard drives
Reports information about memory, processor, motherboard, pointing devices, display, floppy drive, keyboard and hard drive S.M.A.R.T. test
Deployment Options
CD
USB drive
EXE
PXE Network
RemoteWipe
WipeDrive Enterprise 8 System Requirements
x86 Based Architecture
USB Port or Optical Drive for booting
512 MB RAM
SVGA display and VESA compatible video card
WipeDrive Enterprise 8 PXE Server System Requirements
x86 Based Architecture
USB Port or Optical Drive for booting
1 GB RAM
SVGA display and VESA compatible video card
Network Card (additional network card required for remote logging)
More information about WipeDrive?
Please send us a message:
More Products in this Category: